This day was absolutely one of the best summer weekend getaways I've had considering the fact that most of my weekends for summer are spoiled by academically-related stuff. My group and I have this project in Bio 115 Course (Taxonomy of Higher Plants) needed to be passed by the end of classes and so we decided to do it awhile ago. Thanks to mom for accompanying me there though! If it weren't for her, surely I wouldn't be able to go there easily. :D I was surprised to hear that the gardeners of the place knew a LOT about the plants they take care of. They really know what varieties they've been caring, their scientific names, and even the distinct characteristics and families the plants belong to! Nature really has its ways to amuse us, especially for aspiring biologists like us. :D So anyway, mom and I had lunch at Caramia, ATG and ate chicken & pasta.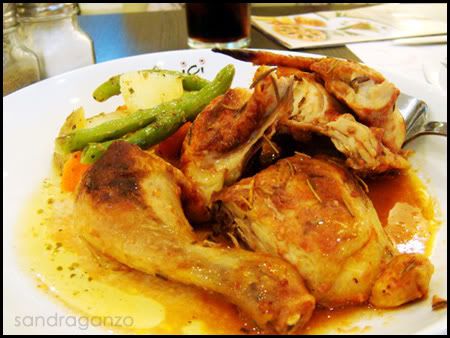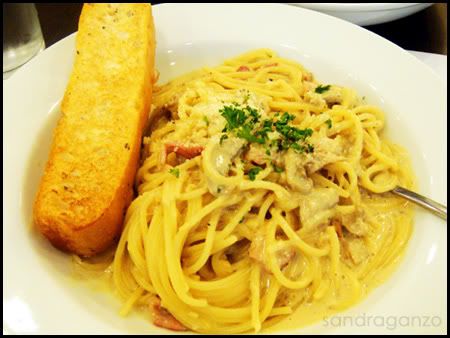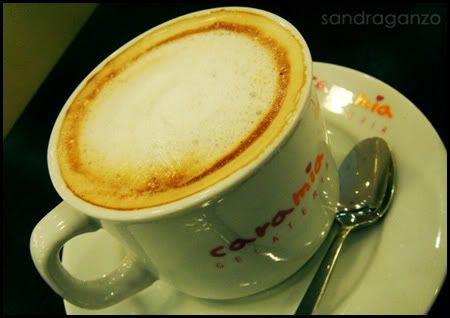 On another note, our Comm III Class, together with Professor Anna, watched
Defending the Caveman
at RCBC Theatre this evening. The monologue focused on how men and women have been made different in so many ways. From the beginning of time, being cavemen & women in the jungle, up to this present time in this modern world, there are these differences in culture, opinions, and way of understanding things which are inevitable. It is there and will always be there; however, the challenge starts in a relationship when one questions:
how will you manage these differences?
:)
It is directed by Mr. Michael Williams and Ms. Cathy Azanza-Dy, two
award-winning veterans
in the field of theater play. The role of the caveman is played by Mr. Joel Trinidad -- an actor, director, and playwright. It's a one and a half hour monologue. It was supposed to be for those who are in relationships, but if you are single, just like me, yet would want to know more about how relationships work despite the differences of sexes, then you better watch this show. Joel Trinidad is a very effective actor. The show had an impact on me; I cannot explain the feeling but all I know is, now I know more, if not all, about how men would act and why they are like this and that in a couple of situations. Same goes for men who would want to know about their women! ;) I highly recommend you to watch it. They have two more shows for this month -- on May 20 and 21, 2011 8PM at RCBC Theater. Email them [cteshows@gmail.com] for ticket inquiries. You can also check
their website
for upcoming shows if you're interested. :)
[caption id="" align="alignnone" width="299" caption="Joel Trinidad, monologue actor, and I after his successful show at RCBC Theater"]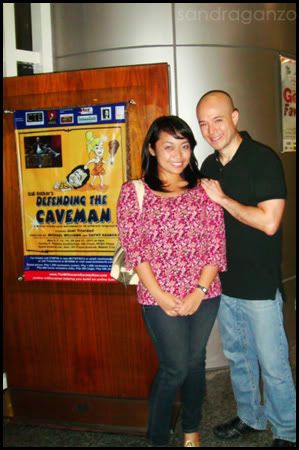 [/caption]