This is yet the most relaxing weekend of my entire third year college life probably because I have no exams to worry about for the coming week. My carefree attitude is also a factor here though, since I really had enough of the stress lately that all I wanna do is just be "
rebellious"
for the moment and JUST BE AWAY from all these stress-inducing activites AKA Acads.
Who's with me?
:cool: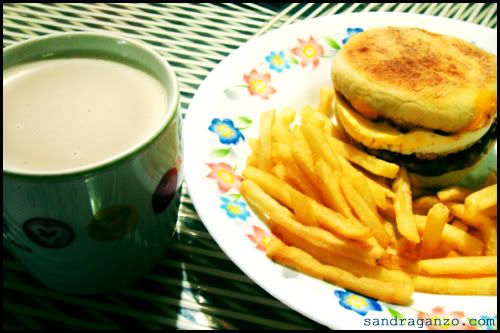 So I had Mcdonald's for breakfast! :D My parents often go to Mcdo on weekends. When I was in high school, we usually go out every morning just to eat our fave breakfast meals from Mcdo! Now that I'm in college, I prefer to sleep rather than get up early for breakfast, so they usually bring home my fave Sausage McMuffin with Egg and fries! Then we headed to Church for Mass.... I bought this beautiful rosary-bracelet personally made by the priest awhile ago. I'm very much into these bracelets. They are really purdy and I feel like I'm always protected when I have tangible stuff like this with me.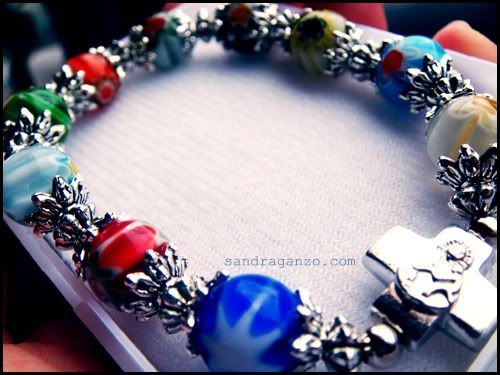 Here's my attempt to look like a weirdo doing the
kitten's paw
pose! I'm wearing the bracelet! ^^~