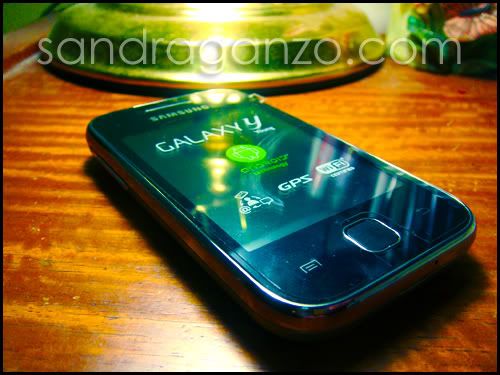 Got a new phone under my dad's name -- Samsung Galaxy Young. I like how Young was put at the end of the phone's brand name. I'm using a SMART sim for this phone, and hopefully this phone will be used especially for acad-related stuff like PDFs and research. HAHA I know, I'm such a weirdo(?) XD
It was my first day of classes yesterday. Apparently, only 1 out of 3 professors showed up and we only spent 15 minutes for that subject. Sometimes I think, I should've not gone to school on a first day because more often than not there'll be no such thing as "classes" anyway. :D Nevertheless, seeing my blockmates was good! Whenever I see my friends, I can't help but smile. IT's as if the mood that I got from the past mishaps turned into a more optimistic one. That's what I like about being busy and getting things to work on -- I can distract myself away from bad vibes.
Here I am alone again at home. My parents usually eat breakfast at Mcdonald's on Saturdays, and they take food to go for me to eat! :D Ciao for now.