Thoughts on the 14th
Sunday, October 14, 2012
Today my parents and I went to the mall to buy a new pair of glasses. My grade went up a lil higher though my astigmatism stayed as it is.

I also accompanied my mom in buying a new two-way compact powder. It feels so good to see how my mom can heed my advice when it comes to make-up.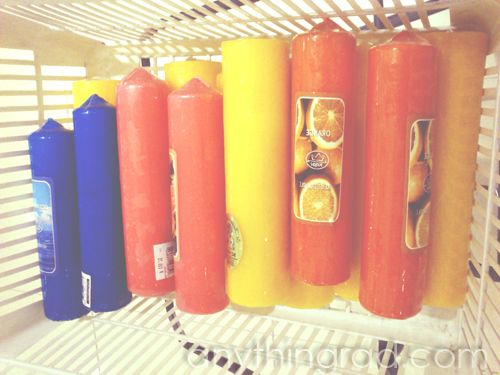 Also, we bought candles for November. I kinda felt nostalgic while doing so. It's been a year since my uncle died. At the past, that uncle of mine would be the one responsible for the flower arrangement and all, but this year would be different. It's up to us now, my cousins and I, on how we would prepare and arrange the
dwelling places
.
I'm still frustrated by the fact that I wasn't able to go to our province last year because I was studying for NMAT and I had no chance to join my parents and visit my relatives and that includes my dearest uncle. On the 3rd of November, unfortunately, he was taken by our Lord God and we were all in shock. I was in shock. I was torn into pieces because I wasn't able to visit my uncle when he was alive 2 days before the 3rd... but only after which. It was very tormenting for me physically and emotionally. I couldn't even review enough for NMAT because I was crying myself into tears, praying and just feeling his spirit around me whenever I wake up at the middle of night to man the doors for the wake. I needed to stay strong though... stronger for my mom at the least.
As they say, time will heal all wounds. But the question is, how much time would it take?