If you think your friends would like this too, I'd love you to share it! Thanks!♥

We had a little gathering in our favorite "reunion spot" — Yellowcab, Visayas Avenue. That branch is more on delivery so only a few customers would go there to dine in, and more often than not we are the ones who occupy most of the tables on the second floor! 🙂 (Except for that day coz they won't turn on the 2nd floor's airconditioner, LOL!) So we had the typical HHB (Hati-hati sa Bill), and ate 18″ of New York's Finest and pasta.
We were there from 3PM to 8PM eating, chatting, catching up with one another's lives and all that. We've been classsmates/friends in grade or high school in MMSQC so we get to be really bonded all the time during our stay in our Alma Mater. 🙂 Everything changed in college; nevertheless, we see to it that we can still contact one another even in the midst of college stress! 😀 Here's a couple of pictures. Unfortunately, we weren't able to take a picture of us being all together! 🙂 Not all of our HS friends were able to come though.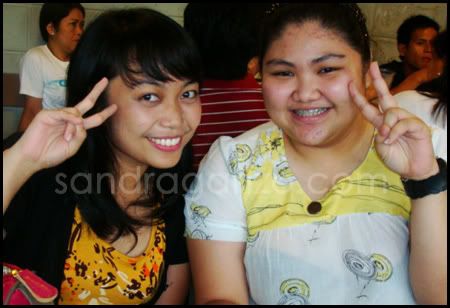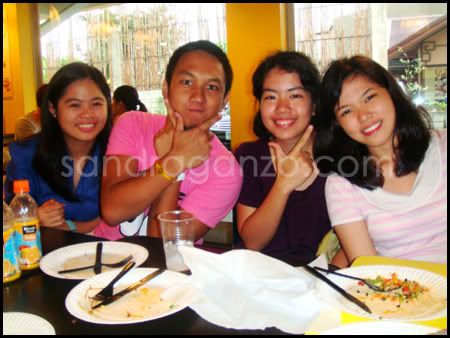 Kennen gave us (Meg, Mae, Dawn and I) a ride home, but then Kennen had this urge to treat us at Starbucks, so we decided to stop over for frappe! 🙂 Thanks to him coz he paid our bills. How generous can this guy get, eh? XD Thanks for that treat, Kennen! Lols. We talked about love and advices, and the usual cheesy stuff! HAHA It was really a cute chat. Nothing beats high school friends' conversations, IMO. 🙂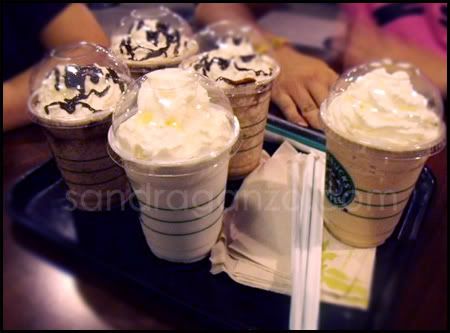 At the end of the day, I went home with a smile. I don't usually come with them when there are gatherings in between months of a school year, that's why I definitely came in this gathering coz I'll surely be busy for Junior Year in college. I miss being in high school, for real! 🙂
If you think your friends would like this too, I'd love you to share it! Thanks!♥