If you think your friends would like this too, I'd love you to share it! Thanks!♥
I attended a symposium about Microbiology last weekend and was tasked to be an usherer for the said event. I tried curling my hair for the event… Now I'm thinking if I'd get a perm or just let my hair stay naturally wavy and just do whatsoever hairdo when needed. Here's a picture!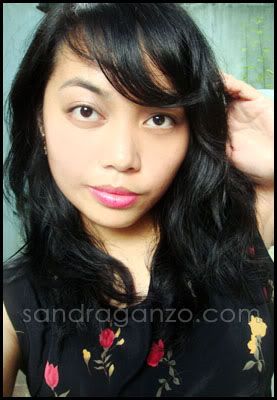 Hello curly hair! I find it really new whenever I curl my hair. I seldom do it! :)) But I like the outcome.
As usual, I have no ample amount of time to blog for hours or even visit your homes but I'll try after NMAT! 😀 I just thought I needed this break (aka blog in the middle of academic life) because I feel like I need to talk and share some stories with y'all before I explode in insanity! Till here!
If you think your friends would like this too, I'd love you to share it! Thanks!♥