If you think your friends would like this too, I'd love you to share it! Thanks!♥
As they say, this is the season to be jolly. But with all the series of unfortunate events that we've experienced, can we really still afford to be jolly?
I believe that Christmas is one of the best seasons to reflect. I, myself, had my own downtime for the past 2 months where a couple of news led me to become emotionally unstable. In fact, even now — this Christmas — I still get teary-eyed because of the recent past. At times when I'm just alone, I can't help but reminisce moments I wish I could do all over again with the people I cherish. There are times that I can't really understand life — times that I ask God what our purpose is, how come things happen all of a sudden, and why can I just not be hurt after all these. Nonetheless I come to think again… I guess these life dramas make me realize how important my family and friends are to me. It also made me learn more of My God which brought me to a deeper understanding of my faith in Him. 🙂
Despite the tragedies of life, THERE WILL ALWAYS BE HOPE.
That is, for me, an accurate statement.
In my case, I am still on the process of standing up. I was very much affected by the death of my uncle not just because I can't see him or feel his presence on Earth anymore, but also because of my relatives who are still unable to move forward after such unfortunate event. I can't seem to move on when they are still mourning. It makes me even sad because I think that life is really too short and that anything can happen in a blink of an eye.
But as I have said, THERE WILL ALWAYS BE HOPE! And that can only be genuinely gained THROUGH HIM and IN HIM. 🙂 I know in myself that I can't be sad for a lifetime. I shall live my life according to my purpose. 🙂 I believe that Christmas is the time of the year that leads me to hope once more and rejoice to the fact that in the end, there will be a Savior who shall reunite all of us in His Kingdom. It makes me calm to think that despite all the life dramas, there is a God who will make us realize that EVERYTHING WILL BE OKAY.
For that, I thank the Lord, my God! I pray that I can have the peace of mind as I move forward and continue my life and purpose on Earth. I shall not fear death or any other tragedies. It is the REALITY and acceptance of reality shall make us stronger people with deeper and more meaningful faith in God.
So, now I say YES! Yes, even though we are confronted with miseries or life tragedies, we can still afford to be jolly in this Yuletide Season. Christmas is a reminder that WE HAVE A SAVIOR who shall redeem us! and for that we shall rejoice. 😀
MERRY CHRISTMAS!
PS: Here are a couple of pictures of our handa to thank the Lord God for all the blessings and welcome Jesus Christ, the Newborn! 😀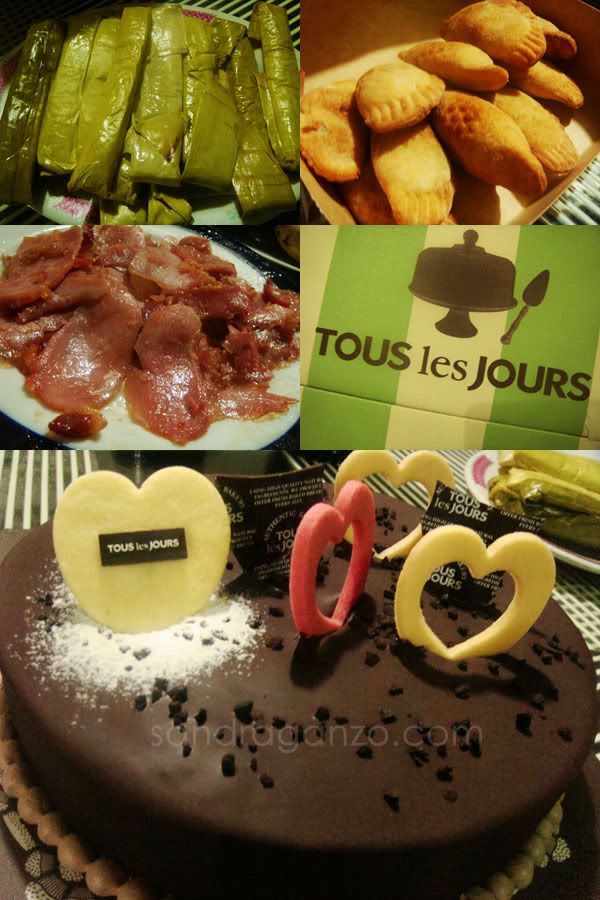 Christmas Eve

Christmas Day!
If you think your friends would like this too, I'd love you to share it! Thanks!♥