If you think your friends would like this too, I'd love you to share it! Thanks!♥
Haribon Foundation has announced the commencement of their tree planting activity on June 16, 2012 entitled ROAD to 2020. It is an environmental conservation movement to restore one million hectares of Philippine rainforests using native tree species by the year 2020. It aims to recover and conserve biodiversity, optimize our supply of forest benefits and ecosystem services, reduce the risks of natural hazards such as landslides, and enhance options for sustainable livelihood (Haribon Foundation, 2012).
Together with my fellow biologists in the University of the Philippines – Manila, I volunteered to be part of the said project.
We are composed of Biology students (from sophomore to senior year students) who volunteered in restoring the rainforest in Baras, Rizal.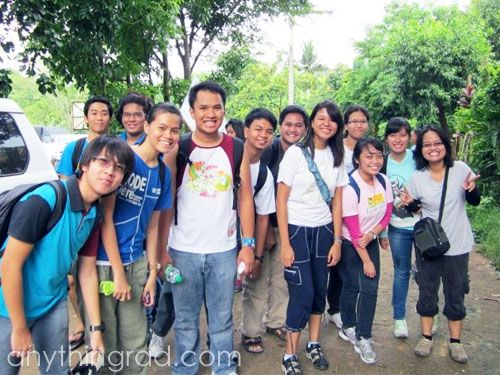 We had a 10-minute walk on trail with the rest of the volunteers coming from different schools and/or organizations and 15 to 20 minutes of hiking on the mountainous terrain.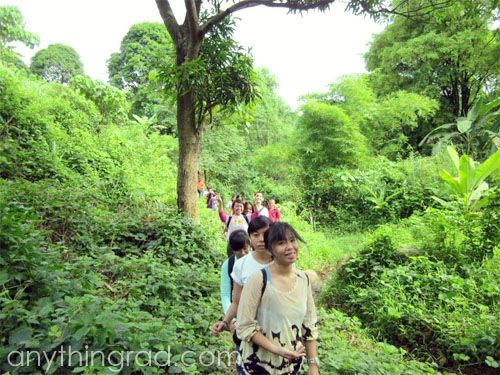 My tree-planting buddy Chi (blue) & I (pink) while we were planting our very first seedling.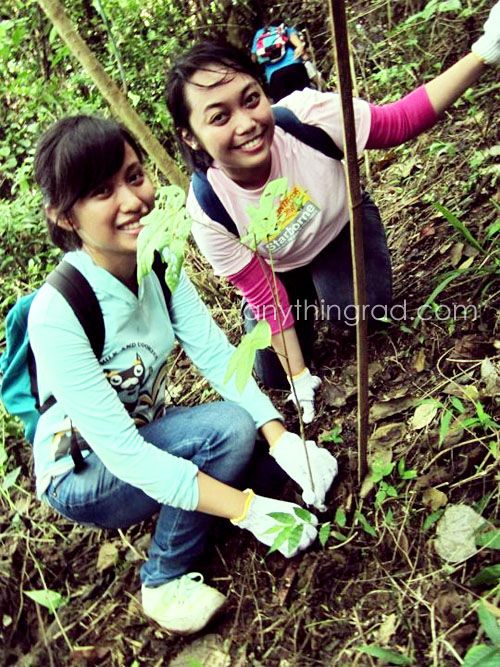 To plant a tree and help Mother Nature be restored is yet one of the best things I have done in my life! Mother Nature has given us a bountiful of needs in this Earth that I believe it is NOW OUR TIME to GIVE BACK. Even a simple act like this can lead to the greatest of impacts. So GET INVOLVED! Let us all help in protecting and conserving our greatest treasure that is our nature.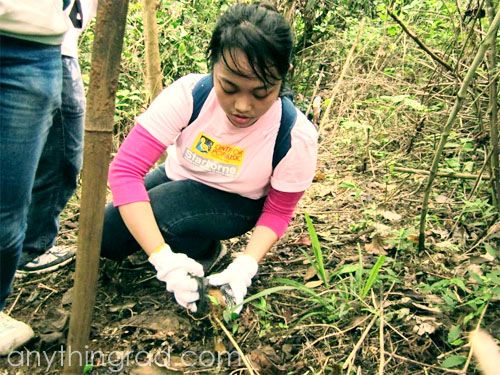 For individuals and volunteers interested in joining forest restoration activities, you may email Haribon Foundation at volunteer@haribon.org.ph or contact them at 911-6089 and 434-4642.
If you think your friends would like this too, I'd love you to share it! Thanks!♥