If you think your friends would like this too, I'd love you to share it! Thanks!♥
~ A week-long celebration of the Department of Biology: Extra-curricular activities & Fun madness!
The Department of Biology in UP Manila have chosen this year's theme to be "Apocalypse: The Extinction of Species" which focuses on species extinction in modern times. The week-long celebration featured events such as the BIOAlumni Forum, BIOExhibit, BIOCinema, BIOQuiz, BIOSeminar, and BIOgyugan Variety Show — all held in the College of Arts & Sciences, UP Manila.
Why WithAHeart? It's because all proceeds from the ticket-selling were donated to the victims of the monsoon flooding ~ The Habagat that must have been named, as people say, because of it's destructive doings. So there. 🙂
BIOAlumni Forum — a talk-show with successful B.S. Biology graduates as guests; hosted by Noemi Nuñez and Paulo Ruiz; headed by QED. The guests shared their views as to why they have chosen their careers now as well as their experiences along the way. This eventually became really inspirational, IMO, when they gave their advices to us students. I learned a lot from the forum! 🙂

BIOExhibit — showcased the research publications of the Department of Biology.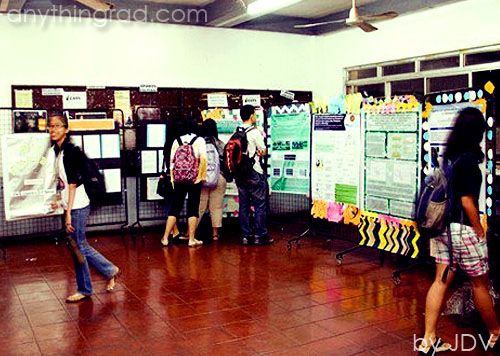 BIOCinema — featured 3 movies: Lorax, Soylent Green, and the internationally acclaimed film, Busong, by Auraeus Solito. Mr. Solito. This was headed by the UP Manila Biorhythm, in which I'm a part of.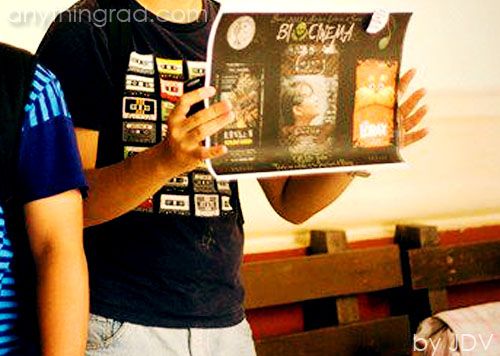 BIOQuiz — Awesome high school students from different regions in Luzon joined the quiz show which focused on Biology topics. This was headed by BSS in which I'm also a part of. St. Jude Catholic School won 1st place; St. Stephen's High School placed as runner up.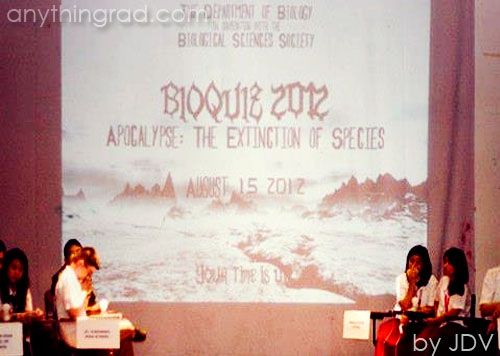 BioSeminar —Biology professors/experts talked about topics related to species extinction, headed by Dep't of Biology and BIOMAS, in which I'm also a part of.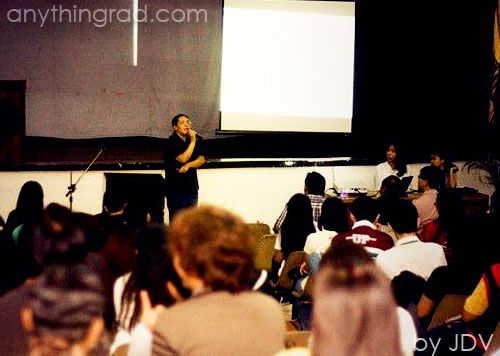 Biogyugan! — Last but not the least, the most-awaited variety show of Biology students and faculty! 🙂
Seniors reigned as champions!♥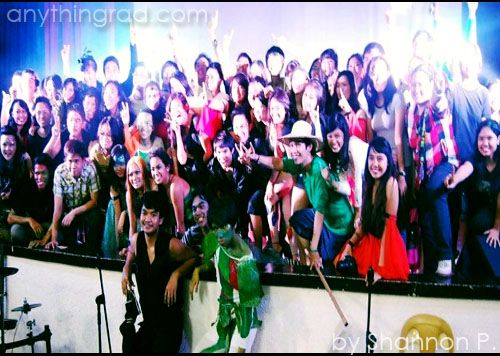 More of BIOGYUGAN on my next post!
For now, I share to you a picture of the "Six Godesses" from the Seniors' presentation.
(I'm the one wearing red at the bottom)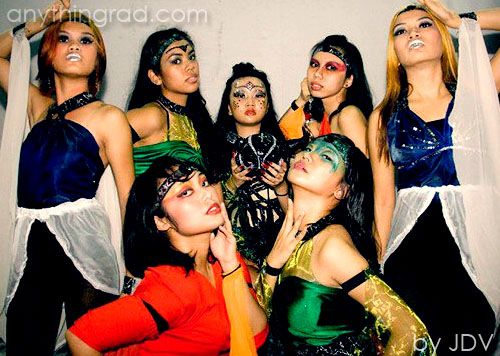 CIAO!~
If you think your friends would like this too, I'd love you to share it! Thanks!♥