If you think your friends would like this too, I'd love you to share it! Thanks!♥
"@awkwardposts: I miss being a little kid with no stress, worries, or care in the world."
… but circumstances are different now. We're nearing the so-called reality — a life that is surrounded by questions like "What or who will I become in the future?" "What will be my next goal?" "How do I gain profit from this or that?" "How will I manage my time?" and other inquiries that we can answer through time. Life is a road full of endeavors. It's pretty much like the Amazing Race. We get puzzled, we try to figure out the answers, then we try things out, fail at times, and in the end either succeed or if we come to a point that it's still a failure, then we either re-do it as long as we want to pursue something or just move on and try other things.
School matters have been very demanding since the start of 2nd semester. I've failed a couple of times to meet my expectations of myself. I came to a point that I felt exhausted of everything. Evidently, I broke down; however, it never became a hindrance to get back on track. I have nothing to do but pull myself together eventually.Yes, optimism is key. 🙂
Now what keeps me optimistic? Despite the stress that comes along with school matters and expectations, I still find time to bond with my family & friends. Yes, they are the sanctuary of my sanity. When I am heading downhill, I search for things that can lead me back up there! 🙂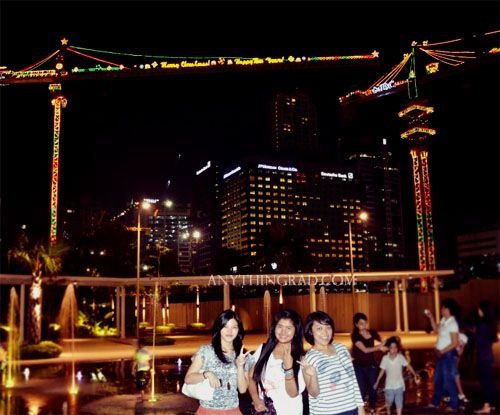 Some of my high school friends and I went to Taguig to witness awesome Christmas Decors/Lights! Pretty awesome view even if it's a construction site, eh? 🙂 From left to right: Mae, Cristina, and I. 🙂 We formed a group called KTG or "Kain-Tulog Gang" (Eat-Sleep Gang) during our HS Years. 🙂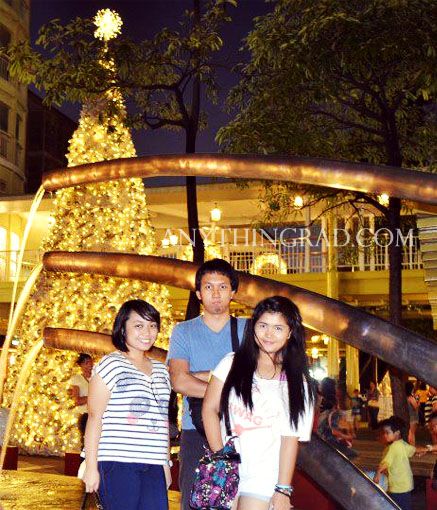 Another picture at Serendra. Here are Kennen and Cristina with me! 🙂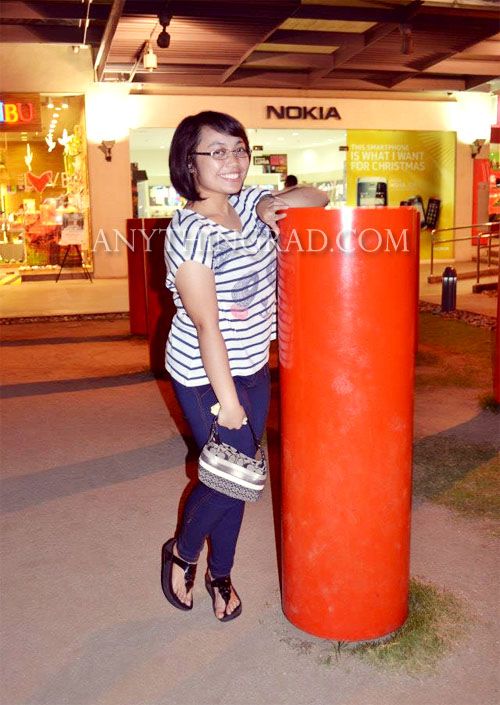 One of those displays in Serendra. OMG, I'm almost the same height as that!! :))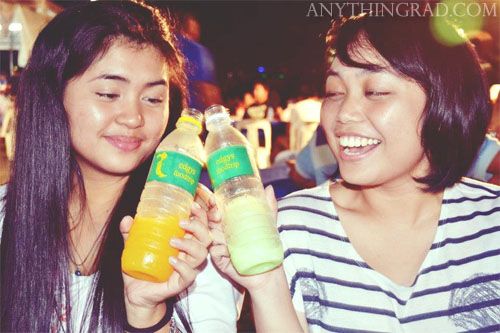 We didn't miss the Mercatto Centrale after. We felt like "potential endorsers" for Edgy's Foodtrip drinks! :))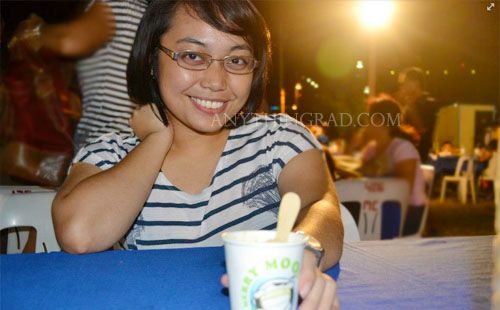 Of course we also didn't miss Merry Moo Ice Cream. My fave flavor is Sea Salt Caramel. ♥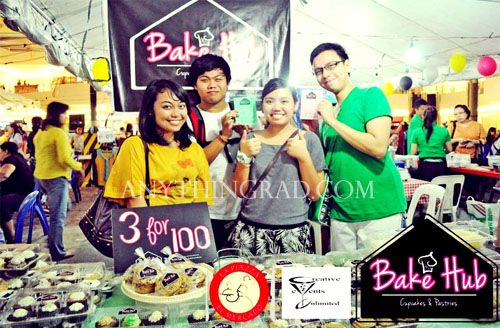 These peeps are a year lower to me. They're from my High School as well! I like talking to almost everyone, JSYK. :))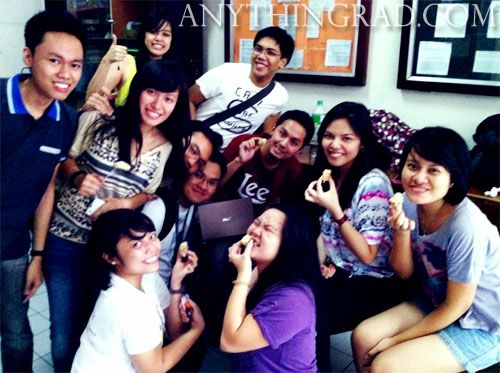 These are my college batchmates. Who would have thought that I can mingle with them as if we were highschool-ers? It's just that we're on the same "wavelength" in terms of our aspirations — to become great doctors and/or researchers in the future and help the nation; hence, our talks range from anything weird to anything scientific. This picture was taken during Chi's birthday. Her good friend MJ cooked malagkit/kakanin/ sticky rice for her, but almost everyone had a taste of it! XD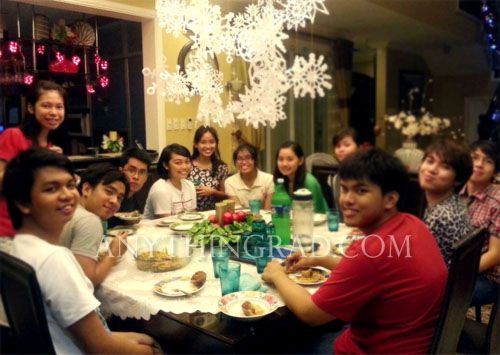 Recently, Biorhythm (Department of Biology Choir) had a caroling gig. We stayed overnight at the house of one of our members Diego. It was a fun night with alumni, senior and junior members. ♥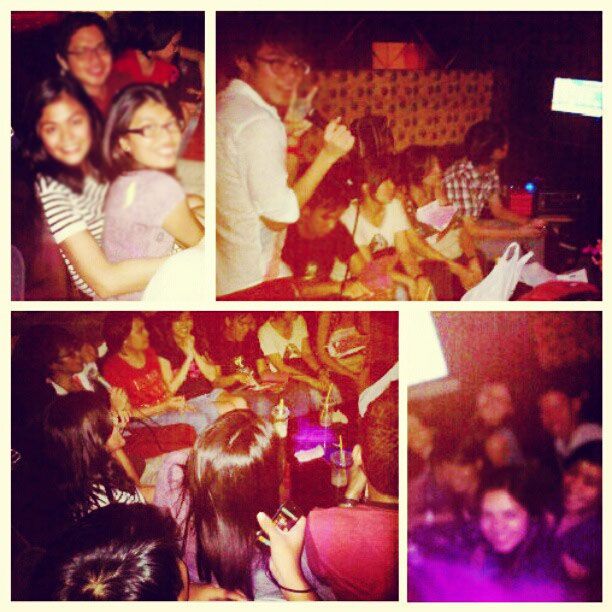 Christmas party with my college blockmates! KTV for almost 10 hours.~
They, together with my family and relatives, are the most significant in this life. I believe that in the end, the relationships you make are the only things you can cherish even until you go through another lifetime.
Your soul will leave & forget all other things material but never your connections with other souls you've encountered.
The truth is we are humans. We get blinded by human success, treasure, and aspirations. Although the aforementioned are inevitably needed for us to survive in this world, I still believe that they are nothing compared to how you enrich your soul and how you hold dear the connections you have with people.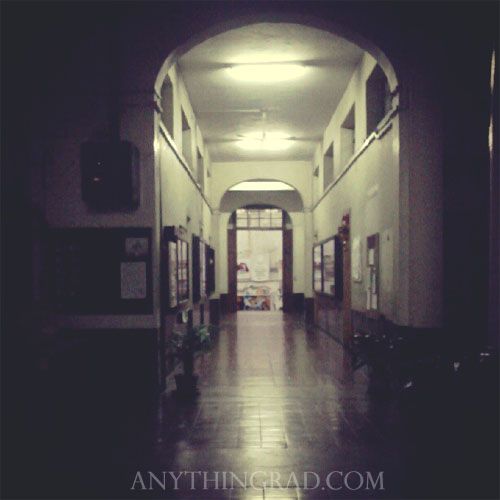 Here's the CAS Hallway (my college). I'll be leaving that place for a moment since I'm officially on Christmas break.Now I can have my breather.
For now, I'm back to my most favorite sanctuary.♥ The King is coming soon! 🙂
PS. Since a blogger just commented how creepy the last picture was, I better share to you the reason why. :)) My goal for that picture was to really send the "creepy vibes". This is Rizal Hall in UPM and is believed to be one of the scariest places in Manila. Here's an article from Spot Philippines.
If you think your friends would like this too, I'd love you to share it! Thanks!♥