If you think your friends would like this too, I'd love you to share it! Thanks!♥
This is the usual scenario I have in my room at night during toxic days.
Occupying one corner of the bed with my netbook on a pillow, handwritten notes on the side and a pillow perfectly indented in a corner which would serve as a cushion on my back while studying. I would love to label that as my thinking corner btw! =)) So, that happened to be my "spot" for a couple of nights in preparation for my exams in Histology lecture and laboratory classes.
We had to study five systems for the exams — muscle, nervous, cardiovascular, lymphatic, and skin histology — and we had to incorporate every bit of information in our cerebrum for just 2 freaking weeks! Everything's interesting, though brain-draining due to the short span of time allotted for all systems (or maybe because I crammed a bit LOL).
We took the exams yesterday (lecture) and a while ago (laboratory)… I realized I had a lot of errors while answering the tests, so I'm not really hoping for aces. Nevertheless, life must go on! I don't know but after 4 years in college, I think I've learned and mastered the art of letting go *deep ocean* XD. Letting go in the sense that once I notice the mistakes, I'd let them be (if I can't do anything about 'em anymore)… and then I'd console myself, learn from them, and go back on track ~ almost all in one day.
Learning is a process and you can't be learning well enough without the errors. Life in general is trial and error.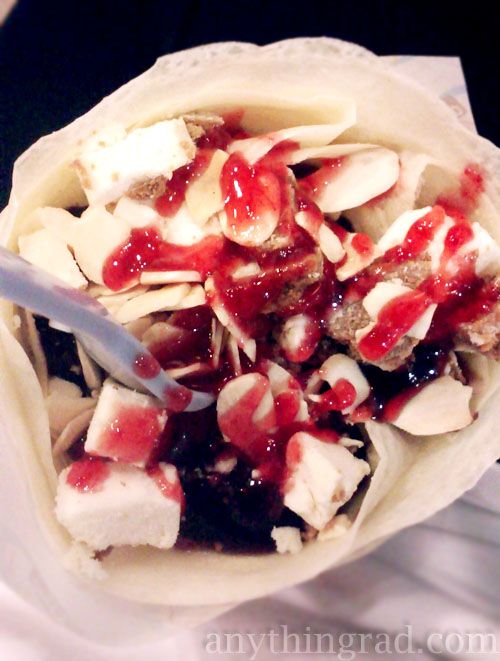 Regardless of the outcome, I'm giving myself this blueberry chessecake crepe as a reward not for the aces but for the effort I have given. It's the effort that counts. :)) Oh creepe!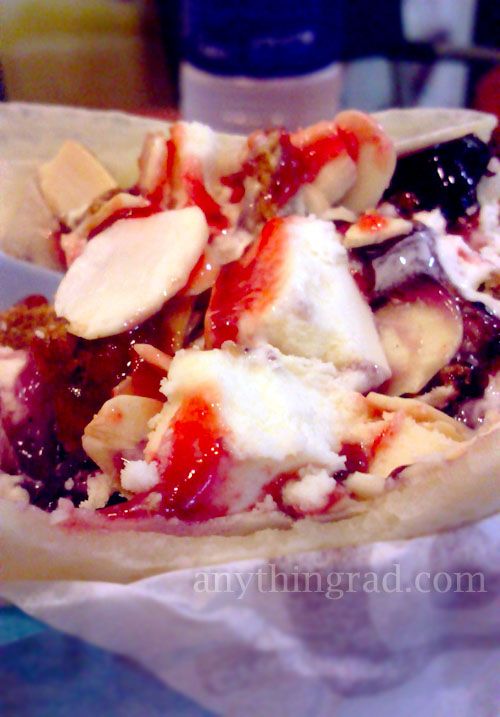 If you think your friends would like this too, I'd love you to share it! Thanks!♥