If you think your friends would like this too, I'd love you to share it! Thanks!♥
The tough ride was all worth it, now that we've come to grasp the fruits of our sleepless nights with books and midnight snacks and well, a little bit of procrastination along the way.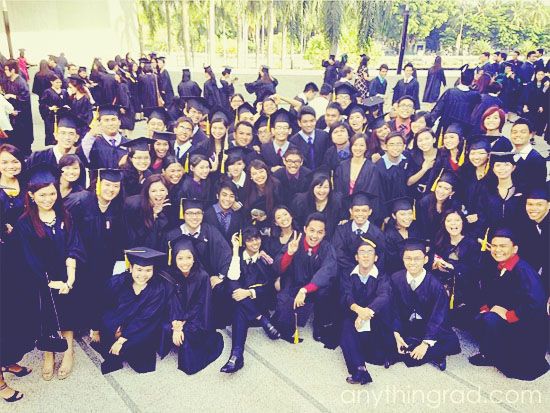 I can't help but imagine those American movies about college graduation whenever I see this photo of ours, all in our toga, happily savoring the moment.
We're gonna be apart from now on, but I have high hopes that friendship will not end here. It's gonna stay, it's gonna continue.
On another note, I'm bumming around before medschoolyear starts! Kind of excited with my new environment and the fact that I'll meet a new bunch of people starting June.
If you think your friends would like this too, I'd love you to share it! Thanks!♥