If you think your friends would like this too, I'd love you to share it! Thanks!♥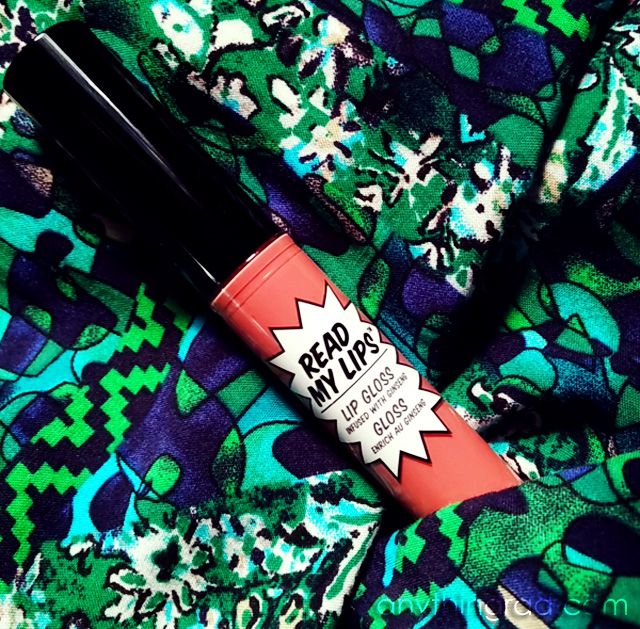 I've had some issues on lipsticks that make lips kinda dry and dark after application. So after exams, I did myself a favor and browse for a lippy that wouldn't be that heavy on my lips but still give that vibrant color at the same time moisturize my lips throughout the day. Then and there, I found this perfect gloss which is my current fave! It's The Balm Cosmetics Read My Lips Lip Gloss in BAM!
On their site you will see a variety of lighter to darker shades of red, but I decided to buy the one that is closest to my lip color among others so not to deviate too much on my natural lip color — something that can be for everyday use in school or when going places. 🙂 And oh, loook! There's an added promise of Ginseng infusion in the balm!♥
Here's my IG selfie on a sunny day. This was on my way to school, lol.
So for my verdict:
It is light, has a smooth glossy finish
It lasts long; Reapplication after eating a meal can be desired
Color: Somewhere in between peach and pink (still depends on your lip color I guess)
It makes your lips more vibrant!
Doesn't chap off my lips, no dryness after using.
Rating: ♥♥♥♥♥ 5/5

You can always mix and match glosses with lipsticks you already have and get a new lip color from all the mixing. But for my case, I just use this gloss as is since it already has a tint which is very desirable for everyday use. 🙂
If you think your friends would like this too, I'd love you to share it! Thanks!♥