If you think your friends would like this too, I'd love you to share it! Thanks!♥
NOW I KNOW HOW IT FEELS… to eat Bon Chon Chicken! I've seen a lot of good reviews about this resto, but since I'm far from the places they've mentioned, the only thing I could do back then was to undergo Cephalic Phase of gastric juice production and well just savor the enticing words from the blogs I've read HAHA #BIOLOGYMODE
But people behind Bon Chon are just sooo great that they decided to open a branch in TriNoma!!~~ ^-^ It is located at Level 1 outside the "main mall" where other restos such as Max's, MannHann, Flavours of China are located. 🙂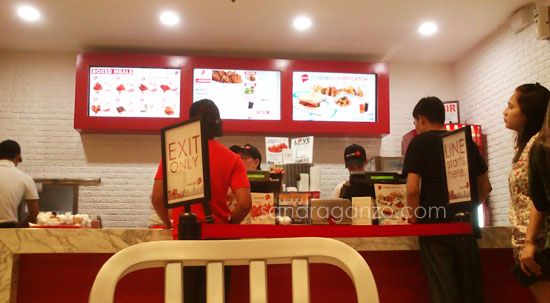 They have a menu that offers combo meals with price ranging from 95-145 Php. They also offer packages wherein you can avail yourself of a box of 4, a box of 6, 8, or even 50 etc depending on what you want to eat – e.g. wings, chops, drumsticks, or thigh parts. 😀 😀 Side-dishes and desserts are available too. So here's what we ordered for our early dinner.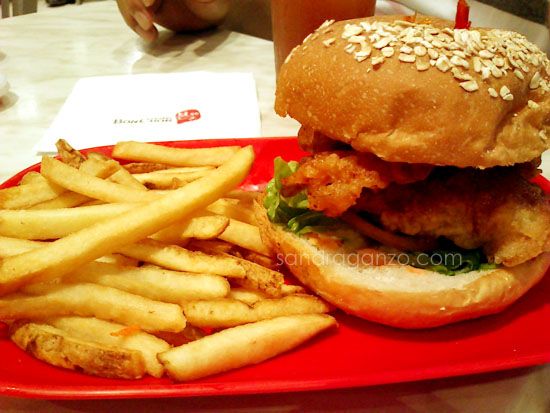 Dad had Chicken burger and Fries for Php 145.00. Tender chicken and good amount of veggies, IMO. 😀 Fries were yummy too.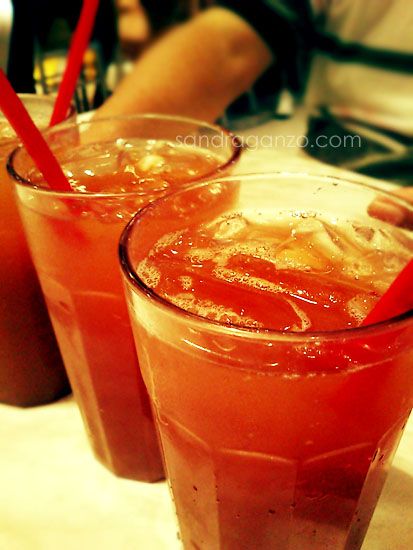 The Drinks~~ We had iced tea which is our usual drink every time we eat out.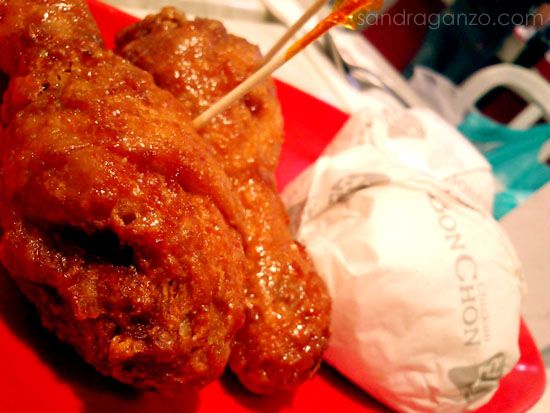 Finally, the Bon Chon Chicken! =p~ XD
My verdict: WOW IT TASTED SO GOOD THAT I WANTED MORE! [rating=5] 5/5 stars!
It kind of tasted like my mom's chicken MINUS the "sweet & spicy" remark of Bon Chon chicken. The way it was cooked and the tenderness of the chicken meat's almost the same as how my mom fries chicken. Nonetheless, BonChon's chicken sure is addicting 😉 The interplay of sweet and spicy in every bite? You'd get it from BonChon chicken! 😉 I also liked their Ko-Yo (Korean Yogurt) over there~ 😀
We ordered Bannofie Pie yogurt. It costs 70php and it has a generous amount of yogurt already. Loving it!
So there! I never knew I'd love everything I ate in here. Bon Chon chicken got the PERFECT combination of sweet and spicy, really. 😀 Kudos to Bon Chon!
If you think your friends would like this too, I'd love you to share it! Thanks!♥