If you think your friends would like this too, I'd love you to share it! Thanks!♥
Oh my, it's been months since I last logged in to my account to actually blog! I already even came to a point I don't even know what to write on my blog despite having the urge to do so. I'm currently finding my zone again by just typing whatever right now, haha. So… it's the end of the semester!
That semester felt like one hell of a year for me — a lot to be learned, a lot to be taken note of. Every encounter from mentors, students, friends, acquaintances, and even patients… there's a lot to really learn. From the books, transes, exam reinforcers, and lecturers to the actual duties to go to ward beds and interview patients and having a relearning through the insights of our doctor advisers every after ward round. Learning is endless, so as the need for some other things…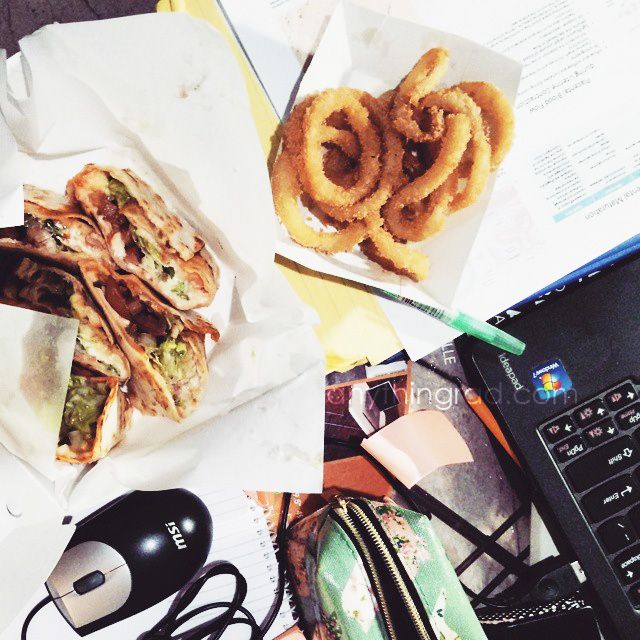 There's an endless boost to ask yourself of what to eat while studying, cramming or just plain reading in "advance" because you have so much time in your hands that you don't want to stress yourself out in the long run just because of the "mamaya nalang" mentality. And tho I've done this for countless times, that reading in advance, my mind can't seem to fully work at times coz after reading, pseudo-amnesia sets in as if a typhoon blew my mind just as how a person you love could blew you away. LOL. But seriously, that question of what to eat is one of the most promising questions to ask myself to help me get enthusiastic as I open my notes and studddeh!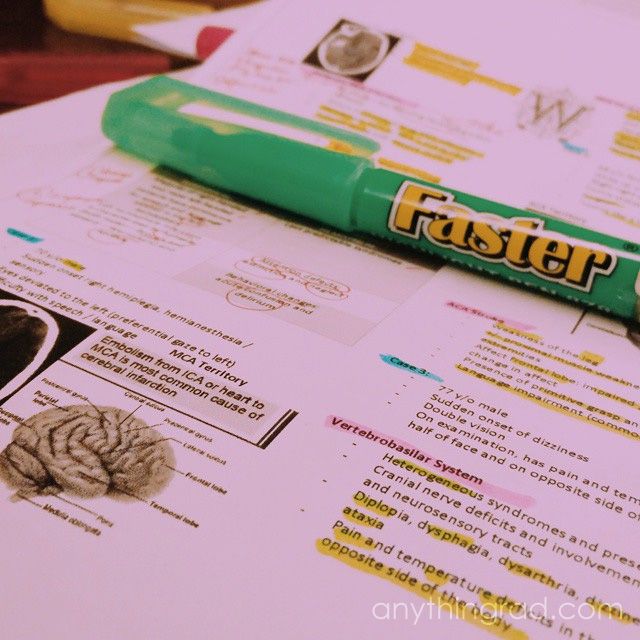 There's an endless amount of fight-or-flight throughout the semester. Those times when I study the night before then all of a sudden hear my mom call out my name at 6AM in the morning! That automatic going out of bed, taking a bath, eating your breakfast before you go to class panicking every single second because deym! you fell asleep the moment you held that study material last night and you only have an hour to read everything for an exam! Being "exhausted" is an understatement for medstudents, and all post-grad studs alike I guess.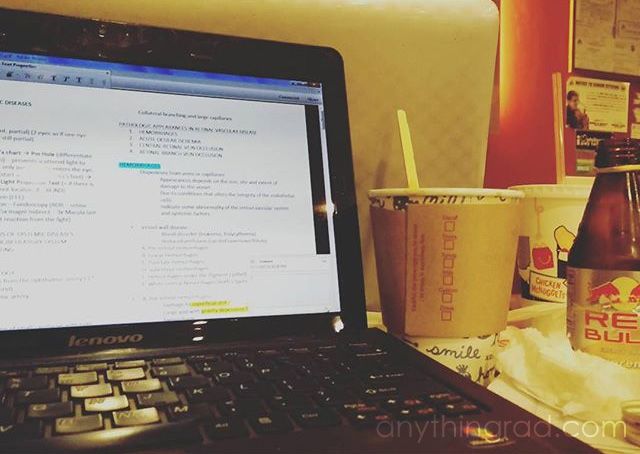 In connection with the above, the endless brewing of coffee and searching for other stimulants just so you can get pass that "sleepy hour" of around 10PM to 12 MN. :)) Watching a movie, having some background music of a fave singer, having some chips, cookies or chocolates to munch while they last, calling someone over the phone so you have someone to talk to when you get sleepy, browsing 9gag for a moment to have a couple of laughs before you return to the study zone, or even going out to find a new fresh environment to study and spoil that place of memories of you stuDIEing.
Amidst the wrecking world that builds you ironically to be the person you are motivated to be, there'll be endless times you'd take a break from everything. Everything seems so interesting when you're up for procrastination! Looking at the ceiling, fixing your closet, fixing the transes to read and organizing everything before starting. All as if are rituals that are to be done before even starting!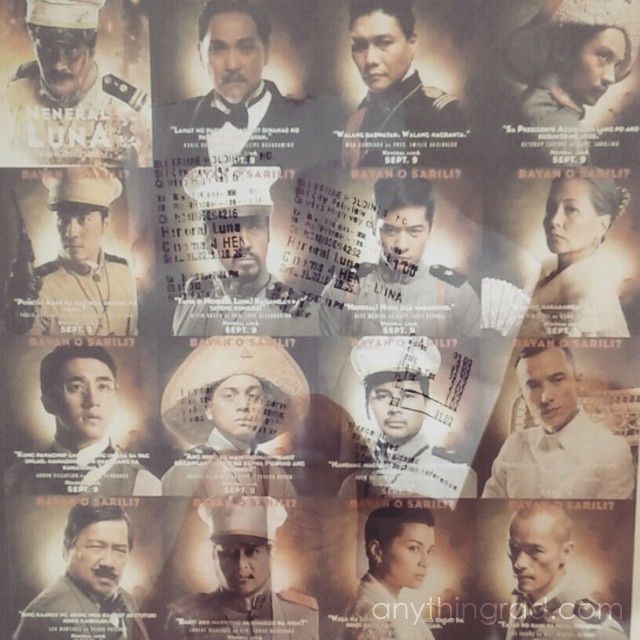 On another note, I'm glad to at least visit the theatre house thrice to watch the latest movies. Inside Out, Heneral Luna, and The Martian were all good movies that I'd recommend to anyone who are in search for something good to watch! 🙂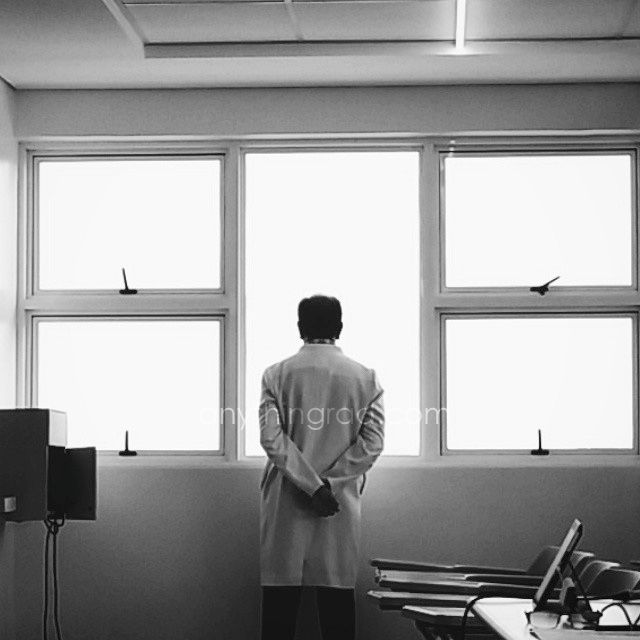 So much has happened for a span of 5 freaking months. Toxic and fun times for 5 months. At the end of the road when life seems to crumble and question your mighty self, it all comes down to this sign of hope. That bright light of endless hope, that everything shall pass towards the good of all. So, don't lose it. Come out mighty and strong!
If you think your friends would like this too, I'd love you to share it! Thanks!♥