If you think your friends would like this too, I'd love you to share it! Thanks!♥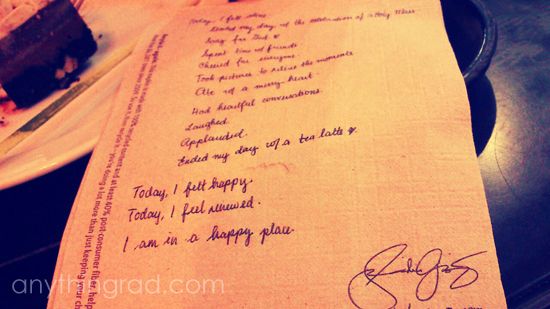 I guess starting your day with God makes the difference.♥
I started my day attending mass in our school's chapel to commence Medicine week. I got to spend time with classmates like I used to do during my premed years, and I felt great! Just cheering for teams, laughing with friends, taking pictures, eating, and being merry all day long…. I definitely missed that.
I got the chance to be part of the chorale too! 🙂 It was an instant audition kind of thing. ;)) After the mass, my friend and I approached the chorale if they needed some additional people for alto range, and they agreed! Practiced the doxology for a couple of times, and since I already knew the National Anthem part.. everything was good. ♥ Chorale peeps were so energetic and friendly, that I thought I was with Biorhythm again. 🙂 But of course, no comparisons shall be made. I just love singing. ♥
The pageant for Mr. & Ms. med was awesome. All contestants were so talented, I can't even…. XD And yes, afterwards I had my "me time" in a coffee place. I thank God for this wonderful life.
Everyday is a blessing. Cherish every moment.
If you think your friends would like this too, I'd love you to share it! Thanks!♥