If you think your friends would like this too, I'd love you to share it! Thanks!♥
You know what's cool? It's when a person you don't expect to know anything from you can actually give something you really like. XD I finally got the third gift aka "Something Arousing" (but not sexually LOL!) from my Monito just this morning.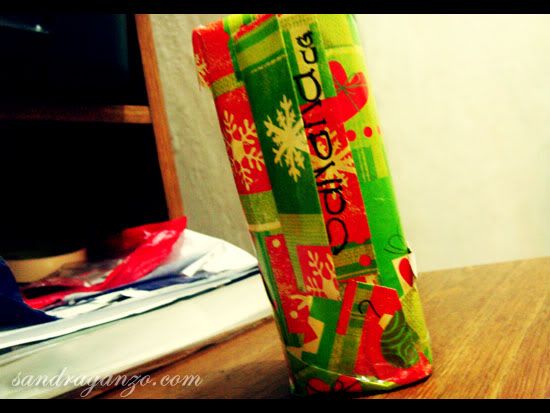 I should've had received this last year but I wasn't able to attend the block's Christmas party… At first, I thought it was a can of coffee since almost everyone from my block knows that I love drinking coffee~ FYI: I've been drinking one since '97~ YEP, TRUE THAT!
But upon opening the gift…
FACESHOP GOODIES~ ♥
Red Fruit Jelly Tube RD302 and Nail Polish in BL607
The thought that it was coffee at first already made me happy, yet the fact that it was something Kikay-ish which I can totally use everyday made me happier~ XD
Receiving , a salmon pink rose, multi-colored angel figurine, and additions to my make-up collection… ALL I CAN SAY IS THANK YOU, MY MONITO! 😀
If you think your friends would like this too, I'd love you to share it! Thanks!♥