If you think your friends would like this too, I'd love you to share it! Thanks!♥
In the past days, we have witnessed the suffering, crucifixion, and death of our Lord Jesus. Now we are here to celebrate His Resurrection. So before anything else, let me greet all of you a HAPPY EASTER! 🙂
Celebrating holy week has become a tradition for many of us. Some may have contemplated on their life, searched for peace and guidance from above; Others may have had their own penitence to show their devotion for Jesus. For me, this year's celebration was about encounters, gratitude, and prayer.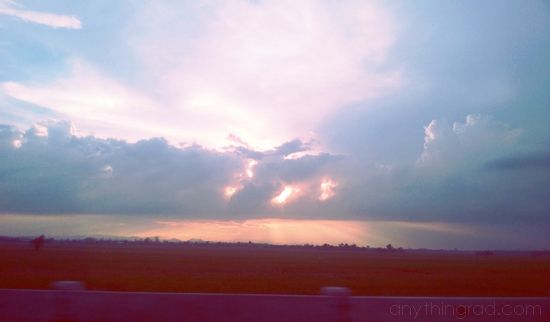 I've gone through the past days having sudden encounters with people whom I may have known for quite a time or momentarily spent time with. If I have to share something out of those encounters, these would be the following:
Of Feeling Pain
Pain, as they say, is the great teacher of life. Pain, no matter how disgusting it can feel, is something that we should be looking forward to. It's not as easy as looking forward to spending a trip to Boracay nor expecting a gift for your birthday nonetheless. It's something that you have to be ready for, geared up.
In my case, it was not easy to ignore or even control the feeling of pain. It made me feel down for a while. But sooner or later, I understood…. In some ways, pain ceases once you understand.
It is in understanding that we get to realize the situation in a way different from the initial reaction. What happened beforehand? What was it that made you feel pain? How did you act on it? What can you do now? All those times I thought I was at the losing side, but no – I was just making myself think that way for it was more convenient to think that way. Little did I know that I also had my shortcomings. Late did I realize that I wasn't doing my part.
It is true, then, that life would be dull without pain… for it was through the experience of it that caused me to act on my life. Without us realizing it, pain has that kind of impact on who we are in the end. It was the encounter of pain that made me learn… and for that I am thankful.
Of Expressing Love
Love can be expressed in so many forms. It can be you being physically present for your loved ones on special occasions, taking care of the sick, sharing your toys to kids, cooking for your siblings, studying and getting good grades for your parents, spending a night with your other half, making other people laugh, or simply the act of saying I love you. 🙂
Love is like the fuel of our existence. It can be a simple text message, a phone call, a letter, or a smile. There is joy in expressing love. It makes you happy; It makes other people happy. It is, without a doubt, a wonderful experience – not only for you or others, but also for God. So as much as possible, express love while you can. 🙂
Of Sharing Life
The parish priest from San Nicolas de Tolentino Parish from last night's Easter Vigil Mass said something about the act of selfie… "When you make a selfie, see to it that what other people see in that picture is God. Let God radiate from YOU. Let the Spirit flow THROUGH YOU. Let yourself be the instrument of God"
Share your life with the people surrounding you. Be the instrument that God wills you to become. Let us do our share to SHARE LIFE. Radiate God from your deeds and words, through your wisdom and faith, and let us fulfill His will.
So with that, here is a selfie that I hope would brighten up your day! 🙂 I hope that you can see God through me, and I pray that I may be guided by the Spirit so that I can see God through all of mankind. 🙂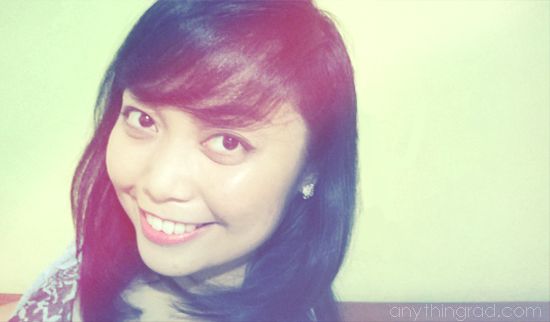 In the same way, God gave His only Son to the world where He felt pain, expressed love, and shared the gift of eternal life. Isn't it the greatest gift of all?

God so loved the world that He gave His Only Son. It is this undying statement of companionship, love, protection, comfort and guidance from God that leads me to live my life in faith. He is there for us no matter what. Let's all rejoice for He is Risen! 🙂 ♥
If you think your friends would like this too, I'd love you to share it! Thanks!♥