If you think your friends would like this too, I'd love you to share it! Thanks!♥
When there's a big question mark in your life and a pocketful of sun…sigh, there's only one immediate solution to everything… Eat, Pray, and Love.**
Eat.
My gastro-intestinal tract was grumbling at its finest the moment I arrived to my usual destination after school. I had to eat to give my gut some lovin'~~ but I can't find anything I was craving for at that time. I saw a place which was totally vacant at 1-ish though: The Old Spaghetti House in The Block, SM North Edsa. "No need to find for cravings! All I want is a sound place to be in."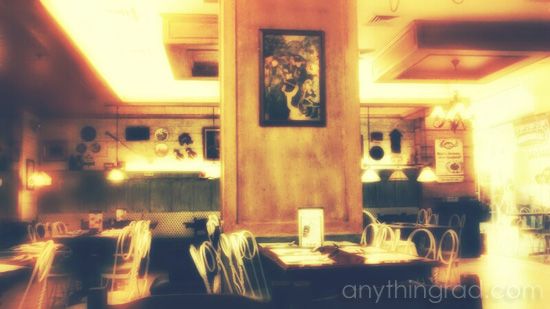 I felt like I rented the place right there and then! I was at peace. :3 — a resto that is noise-free, full of decors that made me feel at home and lovely incandescent lights that made the atmosphere appear warmer than usual.
The waiter handed over the menu and so I searched for a dish that I haven't tried before.I ended up ordering Mylene's Creamy Pinoy Pasta with Garlic Longganisa
Mmmm.. The aroma was the first thing I noticed! It smelled wonderful. I also distinguished a smell of anchovies which made the dish quite Pinoy style! 🙂 Garlic longganisa, fine pieces of mushroom, anchovies, a real creamy sauce, and a slice of bread garnished with little greens & tomatoes made a great combination of flavors. Perfect pinoy pasta.♥
After "devouring" the pasta with passion, I ordered tea to relax and just feel my inner self get into the zone of peace.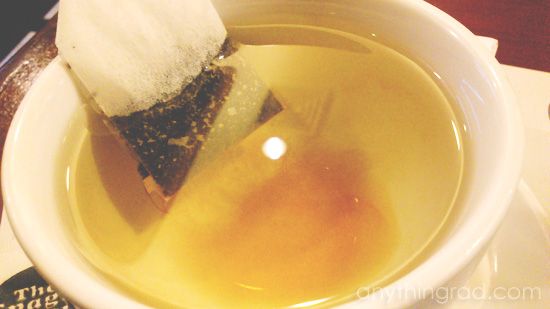 During that time, a certain guy went inside the resto. The crew was very much familiar with his existence as they all easily engaged in a conversation. A moment after, I kind of overheard what they were talking about. It was about God. 🙂 Of all places… it was in that place where I was able to hear good, encouraging statements to lift my spirits!
"God is there to guide you no matter what. Having an emphasis on "how we feel lost at times" .. we just need to remember that God is THE WAY, THE TRUTH, and THE LIFE. Once we follow His ways, we would find enlightenment. If today you feel that the world conspires to bring you down, do not feel weary nor anxious. For God is there to turn everything around and make them please you and/or be there in your favor in the end. He knows what is best for you, so have faith and trust Him."
Such a hearty conversation, I can't help but thank God for making me overhear those words of encouragement, of love, of assurance that I won't be alone in this journey. It made me pray. It made me smile. It made me breathe once more. Nothing beats a communication with God.♥
Love.
Somehow I gained lightness within. I finished off my lunch with a slice of Tiramisu Cake! Heavenly cake it was. *yummy*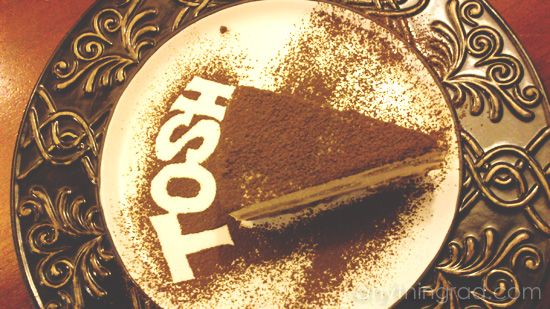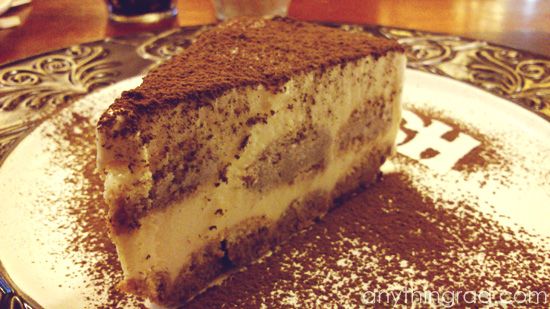 He is there every time; we just don't notice it when everything seems to be great with the sun shining brightly! Wait until you get into a mishap, and you will see that still… He is there to care for you. He never leaves. We just need to find our way back to Him.
It's fascinating how God can talk to us in so many forms, so many ways. His love is immense…overflowing with care… as always. ♥
PS: I was exhausted for a couple of days; so to make me feel better, I decided to spend time alone and think… have peace of mind away from what stresses me. 🙂
** thanks to the film Eat, Pray, Love for this inspired routine I do when I don't feel so right.
If you think your friends would like this too, I'd love you to share it! Thanks!♥