If you think your friends would like this too, I'd love you to share it! Thanks!♥
This one is real talk! Read on these tips on how to get more recognition at work and achieve success along the way.
Getting more recognition at work isn't about sitting around passively waiting for your boss to come and congratulate you. If that's your attitude, then you'll probably never get the recognition that you definitely deserve! Below, we share tips on how you can get more recognition at work and make things better in your work place. Read on!
Be Proactive
Keep a steady proactive vibe with your workmates and your boss every now and then.When they ask you how things have been going or come to see what you've done, make sure you talk yourself up and forget about being shy all the time. It's definitely something to work on especially if you are not inclined with lots of talk, but practice can definitely help along the way. If you want more recognition for your achievements, then you can't be passive. Work on it until you get your pacing.
Be Appreciative
Having a healthy work environment reflects on how well you communicate and recognize others and their achievements. If you want to be recognized, then you must recognize others. It's definitely a law of action and reaction! Share your thoughts with people and recognize their efforts if they do so. Let them know their ideas are great, and praise them when you believe so. Be appreciative. You might find that what you give is what you get. 😉
You May Also Like: It's Time to Think Bigger With Your Career
Be Goal-Oriented
In everything you do, always aim to do your best. Set your goals and aim for them! Work on your skills — retain the great ones, and improve on the "getting-there" skills. Find purpose with what you do and aim for success so you feel more comfortable claiming credit and sharing your ideas with your workmates in the future.
Be Flexible
Don't be afraid to go with the flow, adjust, and recover. In life, nothing is constant but change. And that, as we say, is inevitable. So as time passes, do not be afraid to be flexible. Imbibe a sense of confidence with the changing times. Recognize the things you can't control, focus on doing what needs to be done, appreciate your working environment, and let your ideas flow like water! Below is an infographic on 10 Must-Have Skills To Master For Success. I hope you find them useful. Until next time! 🙂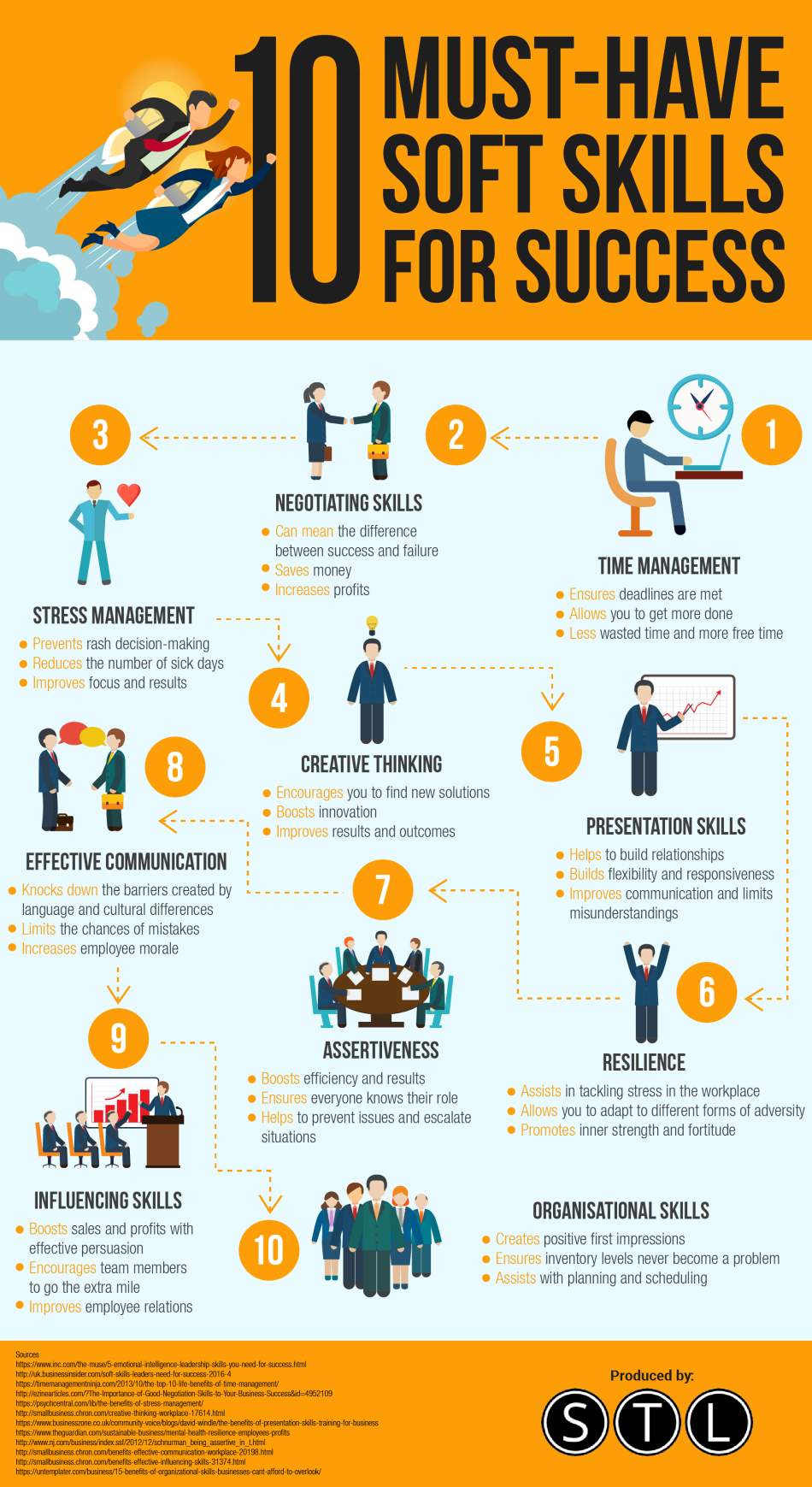 credit to
STL
If you think your friends would like this too, I'd love you to share it! Thanks!♥